Prenatal and Postpartum care center
Vitalité
House
For mothers to be able to begin childcare with a smile
We provide comprehensive support for mothers
and their families from prenatal to postpartum care.
Vitalité is a French word that expresses the power of life.
This is an at-home facility that provides comprehensive physical and mental support for mothers.
With attentive care and childcare support,
the facility assists in the healing of the postpartum body in a comfortable environment so that mothers and families who have welcomed a new life can begin childcare with peace of mind.
The facility is available for use before and after childbirth.
A

bout
The immediate postpartum period is an important time for the parents and the baby to meet and bond.
Yet mothers are in a sensitive state of mind and body due to a decrease in hormones after childbirth.
On the other hand, this is also the most important time for the baby to form an attachment, which is said to determine the psychological health of the baby's life. At Vitalité House, we provide devoted care by midwives and other experts in childbirth and childcare, while healing the mother's body and mind during this important period.
We support parental bonding and familial autonomy to help the baby, mother, and family start their new life happily.
For prenatal mothers, we provide assistance to ease anxieties about childbirth and facilitate a seamless birth experience.
Features of Vitalité House

A cozy space designed exclusively for prenatal and postpartum care,
and thoughtful hospitality by professionals
1

Serene interior with art

A spacious living and dining room decorated with works by contemporary artist Manika Nagare. You can relax your body and mind in a sophisticated and cozy space, connecting with other mothers on the sofa by the fireplace or being soothed by art.

About the artworks

2

Resident midwife,
Women's outpatient clinic,
and Neuvola room

At Vitalité House, midwives and other childbirth and childcare specialists are on hand 24 hours a day. They are always there for mothers when the need arises or to assuage anxieties, day or night. In addition, the House has a women's outpatient clinic that provides total mental and physical care for women and a Neuvola room that offers childcare counseling, so you can receive ongoing support before and after your stay at the House.

3

Meals produced by culinary expert Yoshie Uematsu

Daily meals are created by Yoshie Uematsu, a culinary expert, and are well balanced meals for postpartum mothers, incorporating plenty of fresh vegetables from the KOSUGI iHUG farm and seasonal ingredients. Take your time and enjoy your meal in the softly lit living/dining room.

4

Custom care plans
and a variety of programs

We create an individualized care plan according to your physical condition and your preferences from a selection of programs such as childcare practice, baby care, mental and physical care, beauty care, and bodywork. Of course, you are also welcome to just leave your baby with us and rest, spending your time as you wish.

5

For both prenatal mothers
and their family members

Pregnant women before their due date are also welcome. Mothers in the last month of pregnancy can also spend their time with peace of mind. Family rooms are also available for families, and older children can be temporarily cared for on the first floor of the building*.
Vitalité House
M

ake a plan
For pregnant women before childbirth and mothers up to 12 months postpartum.
[Postpartum]

1. Once you know the due date of your baby, please make a reservation using the application form or by phone. We recommend that you make your reservation by the 8th month (28 weeks) of your pregnancy in order to ensure a room.

2. After confirming your application, we will inform you of the estimated amount. If you agree, please pay 100,000 yen as an application fee. You can complete the procedure online.

3. Please call us when the baby is delivered. We look forward to seeing you and your baby on that day.

4. When you check out, we will settle the room charge and optional fees after deducting the application fee (cash, credit card, or bank transfer are acceptable. We will bear the handling charge in case of bank transfer.)
[Pre-natal]

You are welcome anytime after you receive your maternal and child health handbook (boshitecho). We are here to help for any problems you may have in the early stages of pregnancy, or when your family is away. Please call us to discuss your symptoms, and our midwife will make an appointment after a consultation.

You will be applied 20% discount on the regular price.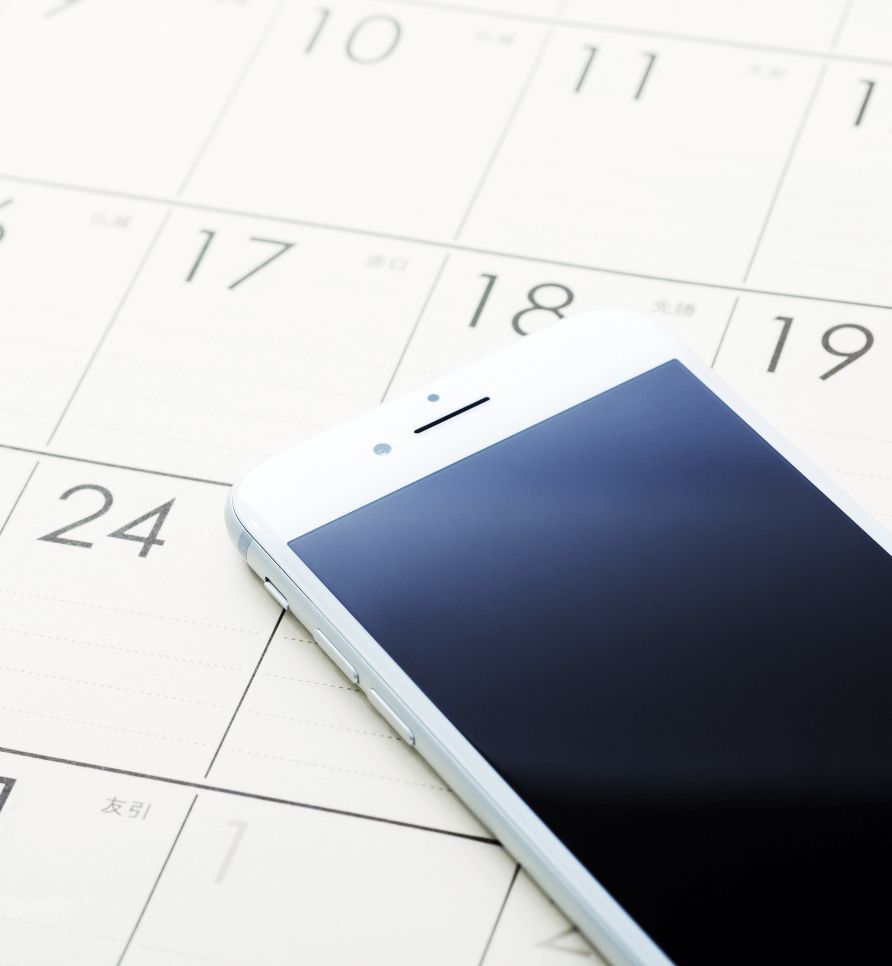 R

oom
Two types of rooms are available for different purposes.
Standard room

Single room for a comfortable and relaxing stay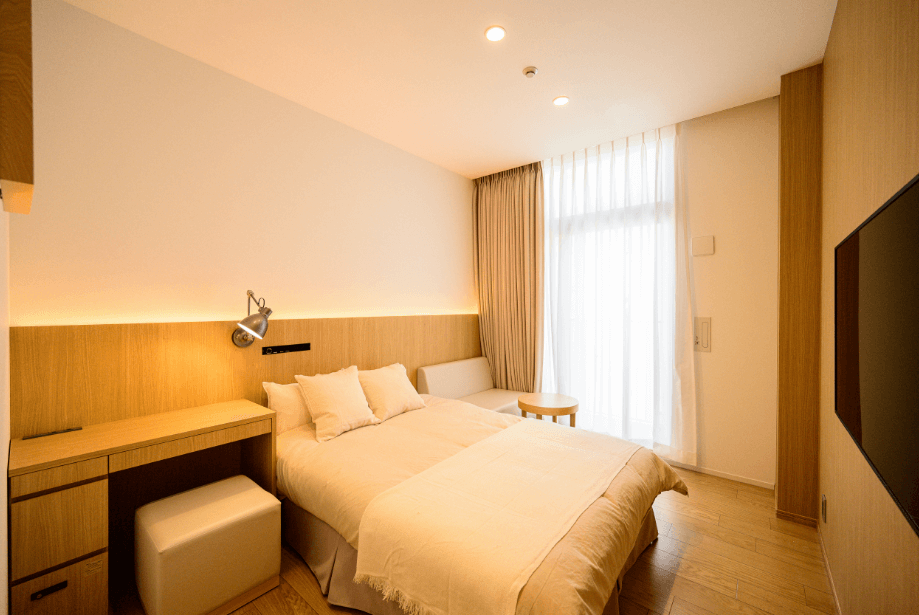 19 m²
・1 semi-double bed
・TV
・hot water pot
・hair dryer
・air purifier with humidifier
・extension telephone
・toilet with bidet
・safe
・wireless internet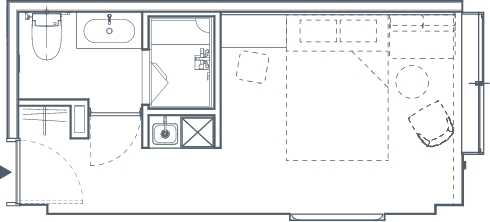 Family room

Family room where you and your family can stay together. Single occupancy is also possible.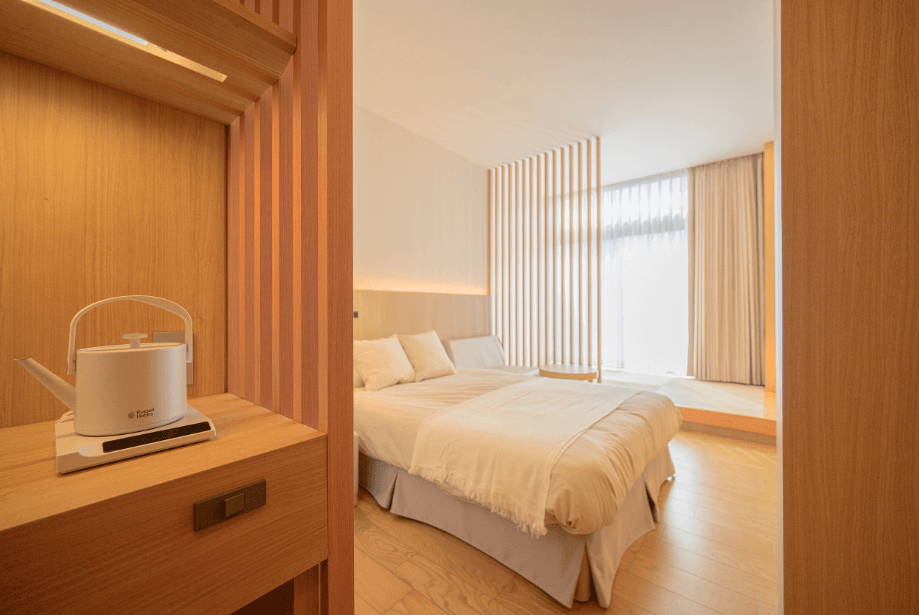 25 m²
・1 semi-double bed
・1 single futon set
・TV
・hot water pot
・hair dryer
・air purifier with humidifier
・extension telephone
・toilet with bidet
・safe
・wireless Internet

PRICE
F

ood
Produced by Yoshie Uematsu, culinary expert. We prepare dishes incorporating seasonal ingredients,
vegetables, and fruits in abundance for breakfast, lunch, and dinner.
We also pay special attention to seasonings such as olive oil, vinegar, and miso,
and use ingredients that are full of vitality and gentle on the body and mind after childbirth.
The menu is full of tips and ideas on how to make the most of the meals at your home after your stay.
Breakfast (Japanese)

・Pork miso soup with seasonal vegetables
・mitsuba root, grated radish and baby sardines
・cabbage with ume plum paste and bonito flakes
・pickled vegetables
・hot spring eggs
・sweet sake marinated seasonal fruits and yogurt
・white rice (black soybean tea)

Breakfast (Western)

・Green smoothie with seasonal fruits and vegetables
・fresh herb tea
・sautéed spinach
・carrots and cod roe sautéed with lemon
・sauteed homemade chicken ham
・scrambled eggs
・bread, olive oil, confiture

Lunch

・Noodles with steamed chicken and aromatic vegetables
・grilled spring rolls with shrimp and yam, chili sauce
・tomato, tofu and greens soup
・milk pudding and seasonal fruit

Dinner

・Steamed assorted seasonal vegetables
・sesame paste mayonnaise, malted rice with lemon olive oil
・tofu patty with hijiki and chicken (grated ponzu)
・marinated cherry tomatoes
・carrot potage
・brown rice

Snack/evening meal

・Onigiri (rice balls), baked sweets, tea/herb tea, etc

Available anytime as snacks
S

chedule
11:00

Check-in

Welcome to Vitalité House!
Orientation & Consultation with herb tea

12:30

Lunch

(Lunch is included if you check in before 13:00)

Served in a light-filled dining room
Keep your baby in the baby room and enjoy a delicious meal

13:30

Relaxation Time

After lunch, please relax in your room.
We value your time to yourself and your rest. You can spend your time freely - sleeping, enjoying your time with the newborn, relaxing, reading, and so on.
DAILY FLOW
S

ervice
A wide variety of care plans and reliable facilities for mothers and babies
Services included in your stay
Basic Service
Personal Care
Personal care by midwives and specialist
Breast care and lactation guidance

Midwives will provide massage, pain care, and guidance to relieve concerns about breastfeeding.

Childcare Practice

Workshops on cradling, putting to sleep, soothing, bathing, playtime, etc.

Childcare and family counseling

Counseling on raising a child for the first time, on raising additional children, on relationships with the husband or partner, etc. Professional counselors are available according to needs.

Baby care

Midwives and nursery staff will take care of your baby, including feeding, changing diapers, bathing, physical measurements, and skin care.

Babysitting

We take care of your baby anytime, 24 hours a day. Our experienced childcare staff will take care of your baby accompanying their growth and development while you are resting.
Optional Services
Optional Service
Treatment
Physical Treatment
Aromatherapy Massage

It helps to recover from fatigue caused by childbirth and unfamiliar childcare, and addresses all kinds of problems such as stiff shoulders and swelling.

Acupuncture and Moxibustion

It relieves postpartum discomfort with painless acupuncture and moxibustion. Aroma oil massage is also available upon request.

Chiropractic and Pelvic Correction

Postpartum osteopaths will correct your body's distortion and help you recover.

Facial

An organic therapist will visit your room and mix plant oils and extracts on the spot to suit your skin and your concerns.

Body work

Gentle exercises and stretches that are easy on the postpartum body to relieve lack of exercise and stress.

Beauty IV treatments

Various types of intravenous infusions such as highly concentrated vitamin C are available.

*Not available for nursing mothers.
with Baby
with Baby
Newborn & Family Photos

Gentle baby photos with a professional photographer capturing the baby and mom in their natural state.

Baby Massage

Learn how to massage while interacting with your newborn. This class is for mothers and babies from 1 month of age.
Facility
State-of-the-art facilities for your peace of mind
Baby Room

Baby Motion Sensor in all baby beds.

The room is filled with gentle natural light to protect your baby's healthy sleep.

Security equipment

SECOM monitoring system is installed for safety management against various risks.

Parking lot

On-site parking is available (with an additional fee).

Cooperation with Medical Facilities

The house is linked to the clinic in the building, so you can rest assured of sudden changes in your health condition.

On-site day-care center

We can take care of older children who are staying with you (advance reservation required).

Check-in with minimal luggage

We have prepared everything you need for your stay so that you can come with a minimal amount of luggage.
Partner Hospitals

St. Marianna University School of Medicine Toyoko Hospital
A

ccess
Wellness Living 2F, 3-24-10 Kosugi-cho, Nakahara-ku, Kawasaki-shi, Kanagawa
Q

&A
Q

Can I tour the facility?

A

Yes. Please fill out the form or call us.
Please note that only one partner or relative is allowed to accompany you on the tour.
Date and time: Everyday 14:00~, 15:00~, 16:00~
What to bring: maternal and child health handbook (boshitecho)

Q

Please tell me more about prenatal care.

A

Please consult with us anytime you are having issues with morning sickness or poor health in the early stages of pregnancy, when you lack a support system before the birth of your child, or if you are feeling uneasy about spending time alone. We are available by phone.

Q

Can partners stay at the house as well?

A

Yes, you can stay overnight. If you wish to learn childcare skills, etc., please feel free to let us know.

Q

How long should I stay?

A

We recommend a two-week stay. The first 21 days after pregnancy is a critical time for the mother's health. A one-week hospital stay and a two-week stay at the house is recommended to prepare your body and mind for the upcoming child-rearing process.

Q

I live in Tokyo, can I use the service?

A

Yes. We are open to those who live outside of Kawasaki City. Most of our clients live in Kanagawa and Tokyo, However, we also have families who come from far away for postpartum care. We will subsidize up to 20,000 yen for taxi for those who use our Basic and Long Stay Plans. Please bring your receipt.

Q

I am having trouble with my 6 month old daughter crying at night. Can you help me?

A

We understand that you are tired of not being able to sleep at night. At Vitalite House, midwives are available 24 hours a day to take care of your baby, so please get a good night's sleep and relax your body. We also offer childcare consultation and massage. Please feel free to consult with us.
V

oice
I felt that the midwives were very supportive. I was given detailed information on breastfeeding, and I was able to feel at ease because they answered all my questions and concerns about my physical condition. It was also nice to be able to interact with other residents and share information about childcare. The rooms are clean and elegant, but at the same time somewhat homey. I recommend this facility to families who want to cooperate with each other in raising their children, as there is a lot of follow-up support for both parents.

20s, First delivery, Family room

The meals were nutritious, colorful, and delicious, and I enjoyed them with all my senses. The lounge had a nice breeze and made me feel at home, and the artwork created a very nice space. The rooms have wide windows and the texture of the wood is very relaxing. I liked that it was soundproofed and the lighting was adjustable. I was very happy to feel that the staff adore us like their own children and grandchildren.

30s, First delivery, Family room
Once you know your delivery date, make a reservation online
If you have any questions,
please contact us by e-mail or phone.
Minimum stay is 2 nights and 3 days.

044-322-9463

9:00-18:00(Reservation・Contact us)
18:00-9:00 (Emergency only)